DIY No Sew Tutu for Little Girls
Posted February 2, at 2: My daughter sent me this link, so I will be making a tutu for baby Ella.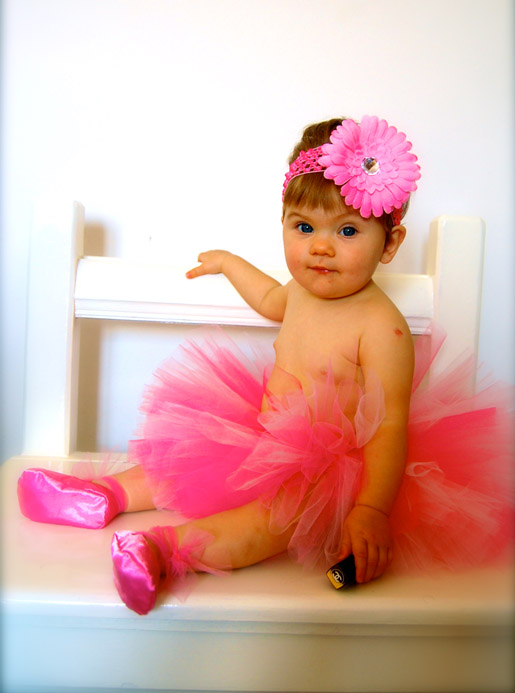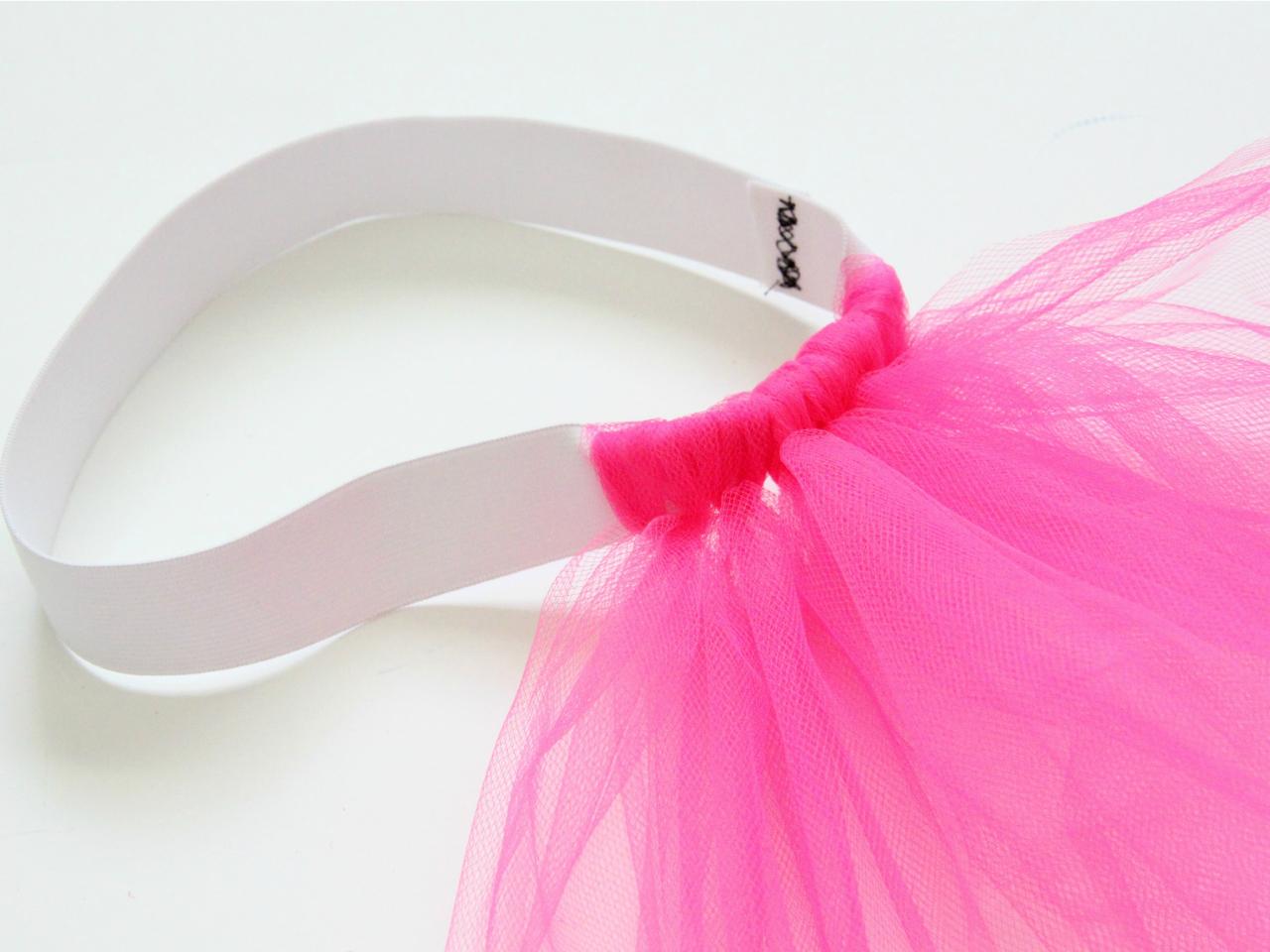 I will be using this tutorial to make an adult size tutu for the Pomona Bubble Run this Saturday. Great, easy to follow instructions — thank you!! I love this idea, I am going to make one for a mini tree skirt. I can do it in my color theme for Christmas apple green and white. This post is amazing, and the your lil girl is super cute! Thanks a bunch for these great instructions, and wish me luck! I found your blog to be the perfect instructions for a newby fabric crafter.
Very nice photos and clear instructions — Thanks! I think it less than half an hour from start to finish! Thanks for making it so easy. I just made my 4 month old daughter a tutu for her Halloween costume using your tutorial.
It was so easy thanks to your wonderful instructions! Thank you so much for this! I wants to make a 3 layer tutu dress for my 2 years old daughter how much tulle is required plz help. I love your method for cutting the tulle strips — so quick and easy! Kimber, You mentioned 48 strips and you used 3 colors so that was 16 of each color. I see you used 1 of each color for each knot.
Are there only 16 knots? Glad that I learned it here how to make tutu without sewing. Before, I used to buy tutus and loved there tutus of all sorts. Just made one for my newborn for her photos using your tutorial. It turned out so perfectly!! For my 12 month old I used about 50 yards 2 rolls Hope that helps! So it comes out to 16 strips of each color? My first attempt so just want to make sure I understand it right! My daughter is 8 and tall, so I would want something around at least 16 inches long.
I also want to do three colors. So I understand I get the double in length 32 inches , but how much would I get in yards? Thanks for the kind words. I do not sell ready made items but I am sure you can find lots of handmade vendors on Etsy. I want to make one for my 4 month old cousin. Is there a softer material that will work as well or maybe another way for it to work.
I love your tutorial! I used your link to share how I made a tutu that I featured on my blog! Thank you so much for such great instructions! I just had to share it with others! Your directions were so easy to follow! Thanks so much for the tutu instructions! It was very well explained and my tutu turned out great! The only difference is that instead of making this on elastic, I used a crochet knit […].
It was too adorable to pass up. I used this tutorial and it was really easy. I made two of them, actually, because I knew that once Nora saw […]. The pin is great […]. I felt a bit ridiculous driving the hour to the […]. Below is a list of the materials I used […]. Think turned out pretty […]. She includes a size chart and has a really helpful way to easily cut the tulle.
You can check out her post here. The tutu was made by her mom just for the […]. I used the main ideas from this page but I changed the way I cut the strips a little as I was using net and not tulle. I have had to […]. Make sure to check it out for […]. To make a cape, checkhere. For tutu-making lookhere […]. Basically, I followed these steps if you want to see pictures. One fit around the Easter basket, but one was made for a small baby […].
I picked three colors of […]. It was easy and quick to make. It turned out pretty […]. It was a great tutorial! I used the same method to make her high chair […].
The Pinning Mama shows us how to make a tutu skirt the easiest […]. Your email address will not be published. Notify me of follow-up comments by email. Please choose a color: Comments I love this and pinned it! The 1st photo is the cutest ever!!! I remember those days….
I really treasure photos of my kids so I appreciate your kind words! The baby feet are too much! Which will probably be March. We have some similar tutus that I made a couple of years ago, and they have held up well, but I will say that they get kind of bedraggled in the washer. Not that the wearers care much, but they are far less tidy and lovely than they once were a metaphor for other things in my life, perhaps?
So I usually just make them fit on MY screen and pretend everyone has the same size. It annoys me a lot more than it should. This is so cute!!! The feet picture is the best! I hope you are happy, Suzanne. Oh thanks for this. I suddenly have some free time on my hands as of January 21 so I am totally gonna add this to the project list. And the no sewing factor is KEY for me making things. Have I mentioned I am not very crafty?
Totally disagree with the title of this post. Besides any excuse to photograph Sweet Caroline is a good one! Thanks for linking up! The photos are a big, big help as sometimes it is hard to imagine what exactly you are supposed to just by reading.
Just to get some pictures as lovely as yours! Then I just bought accent colors at Michaels. Among the projects you can expect to hear about are: So I googled easy tutu and there you were.
Thank you thank you. I am so excited to make this. Thanks for making it so simple! Love, love, love this tutorial and tutu! But now, now I can make one myself. And maybe a red and green one for Christmas. Nope, it was insulting!!!!!! If you are so smart, why did you need a tutorial? Why did you copy it? You are a nasty woman, and stupid too. The only thing ugly here is someone like you, who takes the time to make negative comments instead of providing something of use to everyone. It is people like you that hold the world back.
You really need to check yourself, and get over your attitude because you are an ugly acting person, and you should learn to respect others.
Thanks for the info! I love to sew, but why when this is so easy! A size used 70 strips with finished width about 2. Two strips per knot so 36 knots. It is so cute, just like these tutus! Also, ermahgah guys, look at […]. Thanks for the laugh AND the fabulous tutorial! A good friend just had a baby girl so I finally had an excuse to make one of these!
She actually requested a tutu and I knew right where to go! It took less than two hours. I even found another shortcut — wrap the tulle around a box lid then you only have to make one cut to get all the strips! It is super cute!!! I found you while looking for a tutu tutorial. The dog has never had closes before so this will be interesting. When you cut the tulle into strips, did you leave the width the same as when purchased e. Or did you cut it in half to make skinnier strips?
I left them the same width as they came off the roll. Thanks to this I am going to make my daughter a tutu for her 3 month pictures coming up! Thanks so much for showing an easy and less expensive way to get a tutu: I love the one you made for the newborn pictures. Do you remember how long you cut your tulle for that one? I was going to make a short one but I love the way the pictures came out in the long tutu. I hope that helps, congrats on your grand daughter!! This was so much fun.
I didnt measure the length just used the length of my arm. I used bright pink glittery tulle and white… might have rethought all that glittery mess but it turned out beautiful!!
Oh yeah, glitter tulle is a MESS! I am so glad I found this tutorial! Just happen to come across your web page, I have a 2 month old daughter, you just inspires me to go out and buy the material to make this: It is sooo cute!! I love love love lazy crafting: Bought the fabrics last night and made a gorgeous white sparkle and golden organza tutu this morning with ivory satin ribbon. Thank you for this tutorial, made it so simple: I had some leftover clouds that I had glittered, so I glued those onto the tutu […].
I am now very sorry that I am so new to your blog. This tutorial was amazingly easy and you are absolutely hilarious. Thanks for the tutorial, and for the entertainment. This tutorial was great- thanks!!
I think the LH knots might be the way to go because they create a nice uniform beaded appearance at the ribbon. A good rule of thumbs for length is: These sizes are not meant to go all the way to the floor, but rather to the ankles. Long tutus are not recommended for children under the age of 3, as they can be difficult to crawl in.
Once you have cut all of your tulle into strips, take the first strip and fold in half so that it creates a loop. Bring the loop of your tulle up and over the inside of the elastic. The bottom of your tulle will be beneath the elastic waistband and the top of the loop will be above.
With the loop still above the elastic, grab both of the bottom ends of the tulle strip. Pull the bottom ends of the tulle through your upper fabric loop. Pull tight to create a knot around the top. Repeat with the remaining tulle strips. As you are adding the tulle strips, occasionally push the top knots together. This will stretch the elastic a bit to give you more room to add more strips for a really full tutu. Repeat until you make it around the entire waistband and can no longer see the elastic.
Repeat the process of tying the tulle onto the waistband in between the tulle knots that are already tied on. Repeat until you have made it all around the waistband and your entire first tier tulle color is covered up. You now have a fabulous classic tutu that your kids will adore, and of course, it makes for great photos.
Sign up for the Newsletter Privacy Policy. Sign up for weekly project ideas and advice from experts. How To Make and Decorate Crafts.
Pro Tip For the best fit, always measure the child. Cut the Tulle Cut strips of tulle double the size of your desired length.
You are here: Home / Crafts / DIY No Sew Tutu for Little Girls This post may contain affiliate text and photo links. If you purchase something through the link we . The 14 inch strips of tulle, when folded in half and knotted, give a skirt length of about 6 inches. You can make the strips shorter or longer depending on how long you want your tutu. Easily make this for a toddler or little girl instead by adding length to the tulle strips and the elastic band. Make a tutu out of a crocheted headband and tulle! courtney will kill me but im totally making nora one! tutu baby shower - longer vase with carnations in pinks and whites Today's craft was so much fun! I went to my sister in law's baby shower this weekend and she absolutely loved my wooden stackable cross that I made earlier this month.